My name is Lubica and I am the founder of Evolet.
For 15 years I had the opportunity to gain professional experience as an executive manager in the hotel and event industry. This gives me the necessary know-how to my everyday work. Through my attention to detail, every single planning unit gets the attention and the importance, which is necessary for unforgettable moments and for a problem-free planning. I wish that my clients are satisfied and delighted with the result that I have realized together with my team.
Besides my dream job at Evolet, I have a wonderful family with my husband, two children and our dog Bailey, who support me and are my biggest fans. It's nice to know that I can always rely on them and they support me emotionally and morally on my way. The name Evolet also has a special meaning for me. My daughter's middle name is Evolet and it has the following meaning:
Evolet – anagram of "The Love" THE LOVE.
This Love you will find in every little detail in my work I am pleased to meet you soon!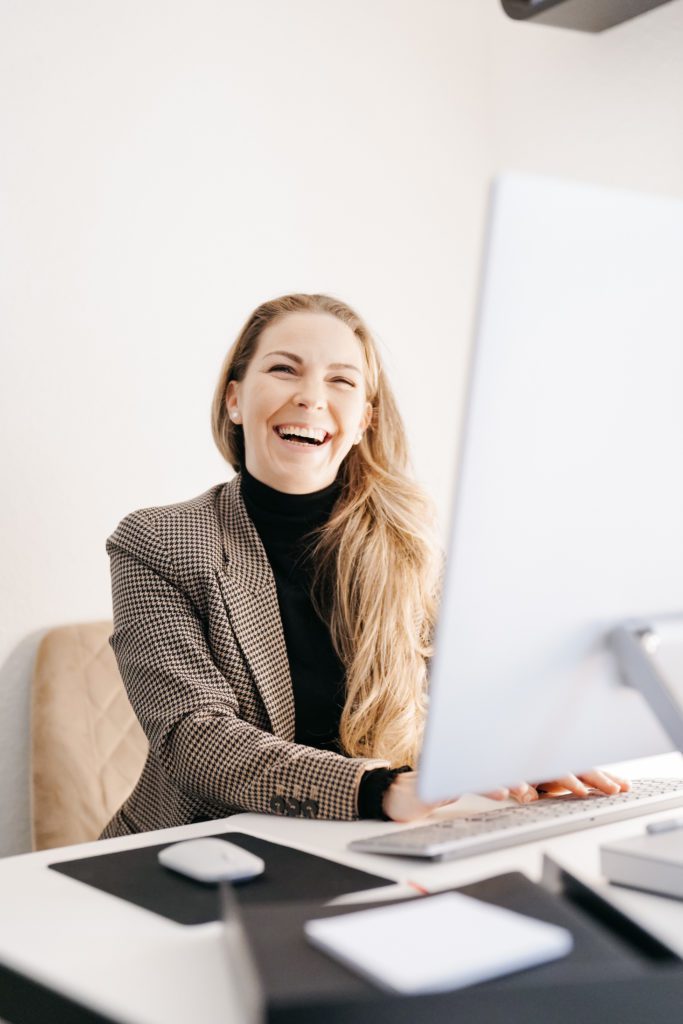 ---
How my family & friends describe me
What is she like?
She says straight out what she thinks and feels.
What drives her?
She loves her work, being creative and making people happy.
What makes her tick?
Attentive to detail, et voila her tagline says it all.
Preferences:
Always fresh flowers on the table, preferably tulips.
Anything prepared with truffles.
Filled to do list
What she doesn't like at all:
Laziness as well as people who don't keep their promises and are dishonest.
And…, she doesn't eat tomatoes 😉 no matter in which form.
What motivates her:
To make the impossible possible. To get the maximum out. To create something pleasant out of chaos.
To bring joy to people